8a Small Disadvantaged Business SDB Definition & SBA SDB Certification
The Small Business Administration (SBA) small disadvantaged business SDB definition identify socially disadvantaged individuals as people that have been subjected to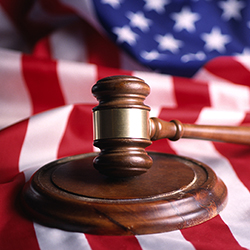 "racial or ethnic prejudice or cultural bias." National origins that are presumed to the socially disadvantaged are: African Americans, Asian Pacific Americans, Hispanic Americans, Native Americans and Subcontinent Asian Americans. Members of other groups may qualify if they can satisfactorily demonstrate that they meet established criteria.
To become an SBA certified 8(a) small disadvantaged business, economically disadvantaged individuals must meet the SBA definition of small disadvantaged business by showing that they have impaired access to financial opportunities has hampered the ability to compete in the free enterprise system when compared to people in similar businesses who are not identified as socially disadvantaged. You do not have to submit an application to SBA for SDB status. Instead, you can self-certify. Problems can arise if your status is later challenged.
To become an 8a certified small business (SBA SDB certification) under SBA regulations you also must show that you are both socially disadvantaged and economically disadvantaged. SBA has now relaxed its requirements for narratives. Although companies may become a self certified small disadvantaged business, they must still be prepared to prove their status when challenged by a competitor and submit a small business self-certification statement.
Small Business Assistance – How We Can Help Getting SDB Certified
At Watson & Associates LLC, our  SBA 8a certification consultants help small businesses to provide the SBA with relevant information to become small disadvantaged business SDB certified. With over 30 years of combined experience in federal government contracting, we work with small business owners to make sure that they meet and comply with SBA 8a certification regulations while protecting their bottom line.
We help companies to establish DBE and MBE ownership AND control requirements

Our lawyers and consultants help 8(a) applicants to avoid SBA affiliation

We represent companies involved in small business size protests with their small business certification statement

We consult with small business owners about Ostensible Subcontractor rules and how to avoid costly legal mistakes.
For immediate small business assistance with becoming an SBA certified SDB, call us today for immediate help. 1-866-601-5518.
What is a small disadvantaged business – What are 8a Certified Small Business Requirements? Self Certified Small Disadvantaged Business?
Whether or not you are self certified small disadvantaged business, to become an SBA 8a SDB business, applicants must meet the following definition of small disadvantaged business to become certified.
At least 51 percent unconditionally owned by one or more socially and economically disadvantaged individuals as set forth.

Although companies can self-certify themselves as a small disadvantaged business, they cannot self-certify as 8a SBA SDB certified.

Individuals claiming 8a disadvantaged business status must be a citizen of the United States

In assessing the personal financial condition of an individual claiming to be an SDB certified enterprise, and economic disadvantage, his or her net worth must be less than $750,000 after taking into account the exclusions set forth in 13 CFR 124.104(c)(2).

For purposes getting SBA SDB certification, the applicable NAICS code is that which relates to the primary business activity of your company.
Some small business concerns think that if their company is state approved for Disadvantaged Business Enterprise status by their state or other entity, then they automatically become eligible for SBA's certification. This is not so. Each federal agency's definition and qualification requirements are different. Also, an 8a small disadvantaged business graduates from the 8a program after 9 years.
8(a) Small Disadvantaged Business – Other Socially Disadvantaged Individuals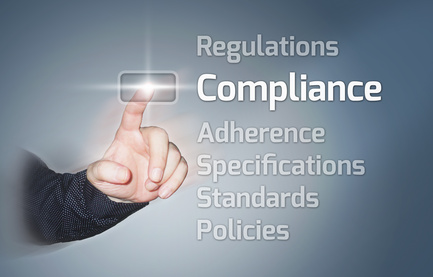 According to the SBA, Other individuals may similarly be found socially disadvantaged and eligible for the program on a case-by-case basis. SBA has reduced the requirements to submit narratives.
An individual who is not a member of one of the presumed groups can be admitted into the 8(a) Business Development program.  
To do so, the business must prove to SBA that the individual(s) meeting SBA's ownership and control requirements is socially disadvantaged. This process includes showing personal experiences where applicable in education, employment, and business history.
See also information on SBA 8a annual report, SBA form 601 and SBA Form 1450.
Additional SBA SDB Certification Information to Get SDB Certified
Potential for success not required for SBA SDB business certification. 
Ownership restrictions for non-disadvantaged individuals. The ownership restrictions in 13 CFR 124.105 (g) and (h) for non-disadvantaged individuals and concerns do not apply for purposes of determining 8a Small Disadvantaged Business eligibility.
Full-time requirement for SBA SDB Certification purposes. As an 8a small disadvantaged business, you must manage your company on a full-time basis as the qualifying member. You have to work for the company during all of the hours the concern operates.
Get Your Free 8a Certification Checklist
For certified small disadvantaged business assistance and getting SBA SDB certified or for help with your SBA Section 8(a) certification application, call the 8a disadvantaged business consultants and attorneys at Watson & Associates, LLC. 1-866-601-5518. We offer a FREE INITIAL CONSULTATION.