SBA NAICS Size Standards & SBA 8 a Regulations, 8a BD Program Requirements 13 CFR 124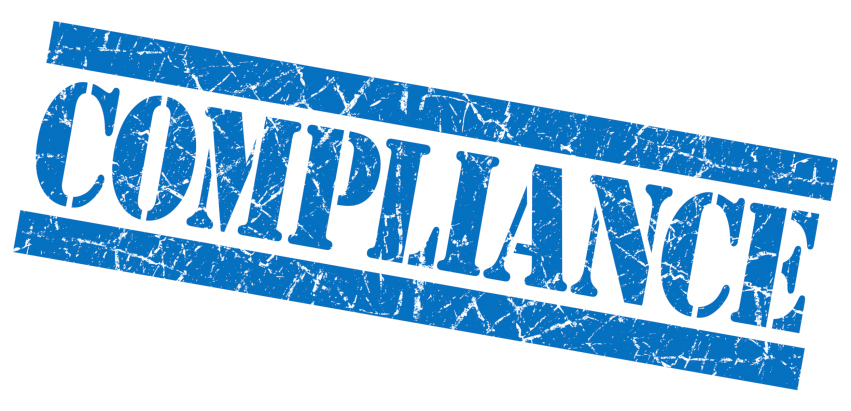 Oftentimes, the Area Office makes an unlawful SBA size determination as to whether an 8a Program participants have complied company size requirements or with 8a Business Development Program (BD) requirements under 13 CFR 124 and SBA 8a regulations.
When you decide to challenge another company's business size classification, size standard or eligibility requirements, there are some jurisdictional and procedural mistakes that you can make. Knowing the basics can save thousands in unnecessary attorney fees. 
In one case, Size Appeal of Carntribe-Clement 8AJV # 1, LLC, SBA No. SIZ-5357 (2012), SBA OHA reversed the  SBA NAICS Size standards determination finding that 8a Business Development (BD) participant  was not an eligible small business because the SBA improperly conducted an analysis of firm's compliance with 8a certification requirements.
SBA OHA ruled that such finding is beyond Area Office's jurisdiction in size protest and because the Area Office used the wrong legal standard to find affiliation through negative control.
SBA OHA decided against the SBA size standards determination for two reasons. First, the Area Office improperly conducted an analysis for compliance with substantive SBA size determination requirements, which are set forth in 13 CFR 124. OHA case decisions have often stated that such issues are beyond the scope of an area office's subject matter jurisdiction.  
If the Area Office has concerns about whether a small business is in compliance with substantive 8a BD requirements, or company size the appropriate action is to refer the question to the Office of Business Development for further review and investigation.
Second, although the Area Office couched its analysis of Compliance With Substantive 8a certification requirements Requirements in terms of "negative control," the Area Office did not apply the proper legal standard for such a review as articulated in prior OHA case decisions.
The Area Office determined that Carntribe alone is a small business; that Carntribe and  Clement are parties to an SBA-approved 8a BD mentor-protégé arrangement; that "[t]he exception to affiliation for joint ventures between approved mentors and protégés is applicable here". These are the types of situations that our SBA 8a Certification lawyers can help you with.
SBA 8 a Regulations 13 CFR 124 Compliance with Substantive Size Dtermination & 8a Certification Requirements
When the SBA makes its decision primarily because a small business did not comply with substantive 8a Business Development (BD) requirements and SBA 8 a regulations, such an SBA NAICS size standards determination could be appealed for lack of the Area Office's jurisdiction to make such a determination under 13 CFR 124. See also information about the small business size standard table and 8a Annual Review Requirement.
SBA Small Business Definition:When ruling on its small business definition (concern definition), the Small Business Act (Act) allows the SBA to aid, counsel, assist, and protect the interests of small business concerns, to preserve free competitive enterprise, to insure that small businesses receive a fair portion of the Federal Government's purchases, and to maintain and strengthen the Nation's overall economy.  The SBA size standards and small business definition suggest that a small business concern is one that "is independently owned and operated and which is not dominant in its field of operation."  The Act states that the small business definition varies from industry to industry to the extent necessary to reflect industry differences.
Office of SBA 8a Business Development Program for Size Standard Compliance
NAICS Size Standards and Eligibility
All small business concerns that are approved for the 8a Business Development Program, and remains in the BD program must continue to meet the small business definition and NAICS size standards requirements. Depending on the NAICS code, the SBA will make a size determination by either averaging the firm's annual receipts over three years or the number of firm employees.
An SBA certified 8 a company must be small at the time of application for the 8a BD program and remain small throughout its participation. 
In compliance with SBA 8 a regulations, the company's small business size classification or size standard eligibility is not limited to looking at just the firm.  Instead, the SBA also analyzes the company's and principals business relationships with other businesses and other individuals through: 
contractual business relationships

prior relationships

family owned businesses and ties to them

common investments
SBA NAICS Size Standards and Size Determination and Affiliation Requirements for Approved Firms: Once approved, SBA continuously monitors the firm to ensure that the firm is still small in its primary industry and business size classification. Related to the size determination assessment, if the firm grows to be "other than small", SBA may consider this to be a success story where the firm has fulfilled its targets, objectives, and goals in its 8(a) business plan.
If the company's business size classification has changed from small to large, then the SBA may graduate the firm from the 8a business development program. The goal of the program is graduation and to enable firms to successfully compete in the private sector without 8(a) assistance.  When making a size determination, companies can still be small businesses in other NAICS codes if they meet the size standard for that code.
Use the SBA size standards tool to understand what firms qualify as a small business. See the affiliation page to learn when your small business might not be considered small for the 8(a) program.
SBA has sole decision-making authority. When it comes to making a decision on substantive size determination and SBA business development requirements of 13 CFR Part 124, this decision falls exclusively within the purview of the Office of Business Development." See Trident3, SBA No. SIZ-5315, at 13. See also Size Appeal of DCS Night Vision JV, LLC, SBA No. SIZ-4997, at 9 (2008).
Approval of Mentor Protégé Agreements: Besides meeting the SBA's 8a certification requirements and size standard requirements, companies in the 8a BD program can engage in a mentor protege relationship. The power to approve mentor protege agreements, and their renewals, is vested solely in the SBA's Director, Office of Small Business Development. See  Size Appeal of White Hawk/Todd, A Joint Venture, SBA No. SIZ-4950, at 3 (2008) (holding that "an area office and SBA OHA may not review mentor-protégé eligibility issues).
Can another 8a Business Development Program participant challenge another 8a companies eligibility? By regulation, an 8a Business Development (BD) Participant's eligibility "may not be challenged by another 8a BD Participant or any other party, either to SBA or any administrative forum as part of a NAICS Code bid protest or another contract protest." 13 CFR part 124.517(a).
SBA business development and SBA 8 a regulations instruct that "[a]nyone with information questioning the eligibility of a Participant to continue participation in the 8a Business Development Program or for purposes of a specific 8(a) contract may submit such information to [the Office of Business Development] under [the process for eligibility reviews at] 13 CFR 124.112(c) and 13 CFR 124.517(e).
Find Out More About Common Size Protest Legal Issues
If your SBA NAICS size standards determination is based upon compliance with substantive SBA BD 8a certification requirements, NAICS Code size standard, and 13 CFR 124, contact our small business size appeal protest lawyers at 1-866-601-5518.